双语听智博|Hi! SCE,华为、阿里、科大讯飞……要来重庆"搞"!事!情!
华龙网-新重庆客户端
08-29 07:00
浏览量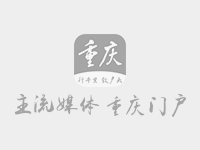 Hey guys! Welcome back. 2019智博会即将收官,不少企业也相继宣布,与重庆达成了合作,助力重庆成为数字产业的聚集地和创新场。一起来看看!
华为与重庆市政府携手共建鲲鹏计算产业生态重庆中心,致力将重庆建设成为中国计算产业高地。
Huawei announced the establishment of Huawei Kunpeng Chongqing Center. With the help of Huawei Kunpeng processor and Chongqing's local advantages, Huawei Kunpeng Chongqing Center aims to construct a full stack of Kunpeng IT infrastructure and industry applications. Ultimately, it aims to make Chongqing a leading place in Chinese computing industry.
重庆保税港区与华为技术有限公司合作建立智慧城市联合创新中心,以共同推动新型智慧城市业务发展。
Chongqing Bonded Port Area signed a contract with Huawei to build a joint innovation center for smart cities. They will exchange and cooperate in the construction and management of smart cities, assisting the Area to gain leading information technology among the industry.
重庆携手阿里建首个5G示范步行街,2020年完成智能停车全市联动。
Alibaba Cloud, Chongqing Telecom and the government of Yuzhong District announced that Jiefangbei will be the first 5G demonstration pedestrian street in Chongqing. And by 2020, they will achieve a city-wide linkage of the intelligent parking.
新加坡与重庆市合作伙伴签署了涵盖众多领域合作的十三份谅解备忘录,加强伙伴关系,在未来的数字生态系统中,共寻发展新机遇。
Singapore signed 13 memorandums of understanding with Chongqing. Among 13 memorandums, Singapore telecom company Singtel and StarHub have signed memorandums of understanding with Chinese telecom giants China Mobile, China Unicom and China Telecom respectively, aiming to improve data connectivity between Chongqing and Singapore.
5G智联未来高峰论坛上,重庆5G产业园正式启动,努力打造中西部地区乃至国内重要的5G产业发展基地。
Chongqing 5G Industrial Park was officially launched during the Expo. By 2025, the park aims to attract and cultivate 200 5G-related enterprises, creating a 150-billion-Yuan industry.
iFLYTEK sets Chongqing as its key city in Southwestern China, aiming to carry out its core technology in Chongqing.
本届智博会共有388位业内嘉宾出席,843家企业报名参展,展会面积达21万平方米,再创同类展会历史新高。
本届智博会即将闭幕,明年一定会更精彩!我们一起期待!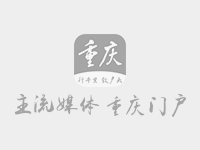 文字/音频:武晋竹
后期:李聪冲

海报:王雨蜻
审核:周梦莹 侯了