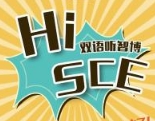 双语听智博|Hi! SCE,Robot Robot Robot来了!
华龙网-新重庆客户端
08-28 07:00
浏览量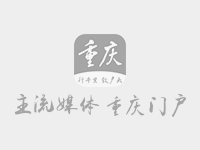 Hey guys! Welcome back. 欢迎继续收听智博会双语特别节目《Hi! SCE》。
上期,我们聊到了各界大咖在本届智博会上的精彩发言,马云还指出应该让机器解决人解决不了的问题。那么如今的robots究竟发展到哪种程度了呢?别说,展会上的这些"黑科技"还真有些牛!
你是否幻想过,当你拖着疲惫的身躯下班回到家,房间的灯悄然亮起,它还会根据你的心情来为你营造合适的灯光?这么会"看"脸色的灯,真不是在做梦。
The smart home system has made our ordinary life more like science fiction. In the pavilion of the Bonded Port Area, a smart stand-up lamp with eye-tracking technology makes it easy for us to switch lights without looking for another remote control, while the built-in AI can create the appropriate indoor light for you by predicting your emotions.
一提起机器人,我们或许会想到解放大家双手的扫地机器人。而本次智博会上出现的机器人,会的就不止扫地了。它们能调酒、能泡茶、能跳舞、还能给你送货到家……
In the Mitsubishi Electric display area, the "fan dance" robot is surrounded by 475 paper cranes, with fans dancing in their hands. While waving its arms, the robot also perfectly avoids the surrounding paper cranes. This flexible arm, aka the "six-axis robotic arm", is widely used in handling, assembly, welding and other processes.
An intelligent sweeper equipped with self-driving and garbage identification system can independently plan the route and identify obstacles, automatically avoid pedestrians, identify traffic lights and accomplish water-free dry cleaning, and dual-use operations. The workload of one intelligent sweeper is equivalent to seven or eight sanitation workers.
According to your preference, the Smart Liquor and Tea-Making Machine can prepare a glass of cocktail or a cup of tea for you. And a delivery drone will not only "see" traffic lights, but also avoid obstacles to automatically travel to the destination, and notify the users the arrival of their packages. User only need to enter the pick-up code to get their packages.

一听到手术,我们就会想到动刀、流血、以及在身体上留下创口。而今年的智博会上,一场不开刀、不流血、没有创口的子宫肌瘤聚焦超声消融手术直播颠覆了人们的想象。
On August 26th, Singapore's Ferri Hospital operated a surgery without any cuts, bleeding, or wound. The real-time picture of the operation was on live through a dedicated data channel to the expo. This operation used the ultrasound from the outside of the body and directly targeted the infected area inside our body, and used temperature up to 100 Celsius degrees to clean these infected tissues. Ultimately we would be able to directly melt these infected tissues without any cuts, bleeding, or wound.
据悉,过去两年间,位于重庆的聚焦超声消融手术远程中心指导了25个国家和地区的25012例患者的治疗。其中,子宫肌瘤占57%,子宫腺肌病占26%,其他病种占17%。
《中国智能化发展指数报告(2019)》显示,重庆市智能化发展指数达62.42,高出全国平均水平12.5个百分点,位列西部第1。
智博会上除了各显神通的robots,还有哪些值得期待的?欢迎收听下期Hi! SCE,我们一起发现精彩!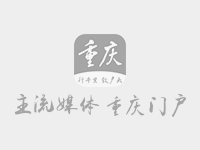 文字/音频:武晋竹
后期:李聪冲

海报:王雨蜻
审核:周梦莹 侯了